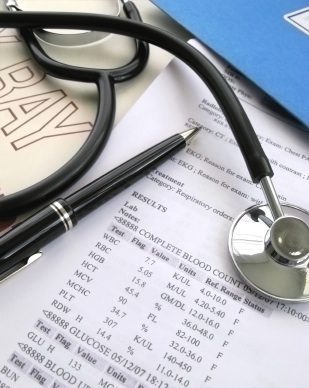 Healthcare
Complete conversion from paper to electronic systems
Full Access to All Information
From patient records to billing, healthcare is going electronic. Getting there by scanning seems like a simple way to reduce paper. But the reality is that healthcare organizations will be dealing with hybrid paper and electronic workflows for a long time. Access to information is a challenge.
KYOS Systems addresses the problems you face accessing data from multiple sources, whether your records are paper or electronic, backfiles or new incoming documents. By identifying and 'harmonizing' all fields on all forms, our document data management platform, KYOS TransFORM™, creates a single, fully searchable information repository.
Any Input, Full Access
Typical scanning involves staffing for document preparation, sorting, barcoding and verification, and IT expenditure for customization and configuration, all of which extends cycle times for billing and getting access to patient records.
KYOS TransFORM™ automates the entire process, saving you time and dramatically speeding up processing.
Healthcare Challenges
KYOS TransFORM™ is uniquely equipped to address healthcare challenges. Our expertise addresses your concerns, including:

Complex, varied information sources. Dealing with multiple sources and formats, including patient charts, billing documents, EOBs and ROI forms, usually requires significant manual handling. KYOS TransFORM™ automatically consolidates disparate formats into a single, easily accessible information repository with no rework, no data entry and no reconfiguration of your existing systems.

Security. Healthcare requires both easy access and tight control of personal information. KYOS TransFORM™ provides unprecedented HIPAA support and security. Our proprietary security design specifies viewing permissions by field, by form and by user. We ensure that the right information goes to the right people and the right place and we protect everything else.

Transitioning to electronic records. Because KYOS TransFORM™ converts any input to digital data, we can be your Electronic Medical Record (EMR) system by turning current paper records into fully searchable digital archives. Instead of having to spend millions of dollars and hundreds of development hours to implement a new system, KYOS TransFORM™ works with what you have today, giving you an effective digitization system to support the work you do, and saving you from having to invest time and money to reconfigure current workflows.


To learn more about KYOS's healthcare-specific capability, click here.
KYOS automates lab report handling
KYOS Systems was selected by the National Institutes of Health to design a pilot system to automate clinical trial lab report data capture. Without KYOS TransFORM™, data from each form generated by clinical trial centers from all over the country would need to be hand-keyed by research staff into a central system, resulting in data entry errors and wasted staff time. KYOS TransFORM™ automatically locates, extracts, and OCR converts targeted data elements. Converted data is validated and accepted by a user prior to clinical trial database upload. By automatically and accurately identifying and freeing data from the page, KYOS TransFORM™ is enabling researchers to focus on research instead of on data entry.